Figure 1 shows a circuit consisting of THREE (3) voltage sources and FIVE (5) resistors: Electrical Technology Assignment, UKM, Malaysia
Question 1
Figure 1 shows a circuit consisting of THREE (3) voltage sources and FIVE (5) resistors.
Calculate the amount of current that flows through R4 (3 Ω) in Ampere (A) using Mesh Analysis.
Proof your answer in question 1 (a) using Nodal Analysis.
Question 2
Figure 2 shows a circuit that contains ONE (1) voltage source, FOUR (4) resistors and FOUR (4) inductors.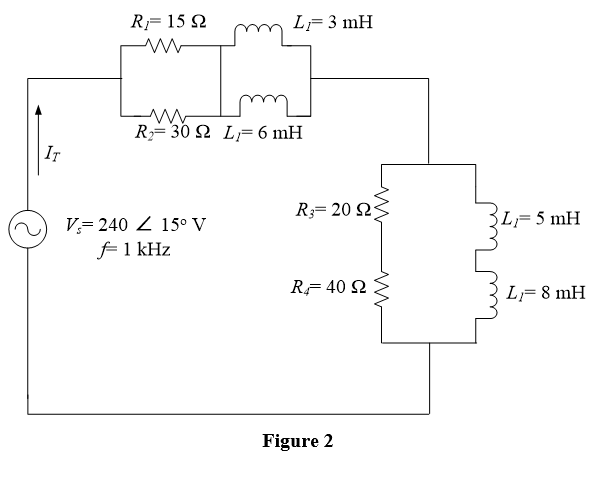 Determine the total current IT for this circuit in polar form.
Determine the phase angle of IT lags the Vs.
QUESTION 3
Figure 3 shows a Y-connected source driving a Δ-connected load. The load is a balanced load ( Za=Zb=Zc= 15 + j20 Ω).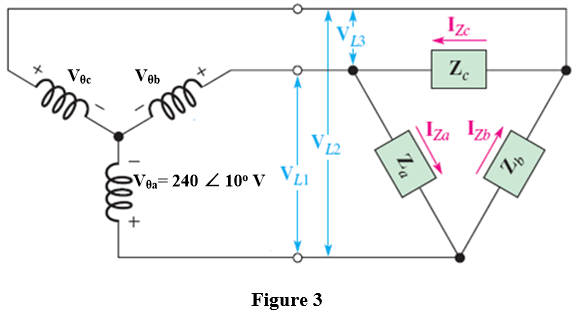 Determine phase voltage Vθb and Vθc in polar form.
Determine each line voltage (VL1, VL2, and VL3) in polar form.
Determine each load voltage (VZa, VZb, and VZc) in polar form.
Determine load current (IZa, IZb, and IZc) in polar form.
Determine the total magnitude of true load power (PL(tot)).
Stuck in Completing this Assignment and feeling stressed ? Take our Private Writing Services.
Get Help By Expert
Struggling with your Electrical Technology assignment at Universiti Kebangsaan Malaysia (UKM)? Elevate your academic journey with our top-notch University Assignment Help services. Our team of skilled professionals at Malaysia Assignment Help is dedicated to providing tailored guidance, ensuring your success. Don't let assignments overwhelm you – visit us today and experience a new level of academic support!