How To Write A Good Research Paper Outline In Malaysia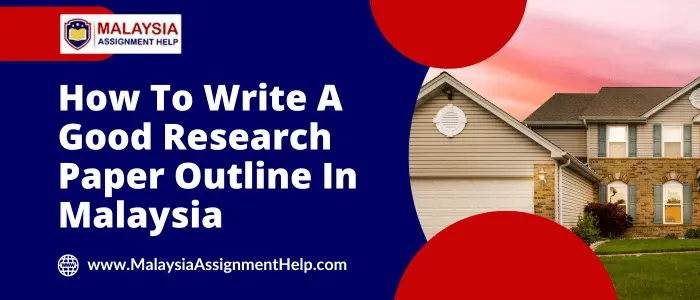 Writing a research paper can be quite a daunting task. It requires you to research and analyze information, arrange your thoughts logically, and present your ideas in a clear and concise manner. A well-crafted outline is the foundation of any successful paper. In this blog post, we will delve into the best practices for creating an effective research paper outline in Malaysia.
Step 1: Choose Your Topic
The first step to crafting an effective research paper outline is to determine what topic you would like to cover. It's important that you pick something that interests you so that you'll be able to stay motivated throughout the writing process. You should also check with your professor or advisor to make sure that they approve of your chosen topic before you begin researching and outlining it.
Step 2: Do Your Research
Once you have selected a topic, it's time to do some research. Utilize books, journals, articles, websites, etc., as sources for information on your topic. Taking notes along the way will help make creating your outline much easier later on. Be sure to cite all sources used according to Malaysian academic guidelines in order to avoid plagiarism issues down the road.
Step 3: Draft Your Outline
The next step is to create your outline. Start by simply listing the main points you want to cover in your research paper. Once you have a list of all the key points, organize them in logical order (you can always rearrange them later). For each point, be sure to include supporting evidence from sources that you've cited in your paper.
Step 4: Polish Your Work
Now that you have a rough outline, it's time to start refining and polishing. Go through each point on the list, add or remove information as needed, and make sure that everything is organized in a way that makes sense. You can even use the list of sources that you have cited to add additional details. Once you are satisfied with your outline, it's time to move on to writing your paper.
Conclusion
Following these tips will help ensure that you create a strong, well-researched research paper that gets great results—and impresses any professor or advisor in Malaysia!
If you are looking to write a good research paper outline in Malaysia, there are a few key steps that you should follow. These include choosing a topic that interests you, doing your research thoroughly and accurately, drafting an outline that organizes your main points and supporting evidence, and polishing your work for maximum effectiveness. With these tips, you can create a strong, well-researched research paper that will impress your professors and get great results. Good luck!
No more procrastinating! Get your assignment done today with our quality services!
If you want to get assignments done quickly and efficiently, then our services are the perfect solution. We have a team of skilled professionals who can help you complete assignments quickly and accurately. Our assignment writing services are designed to help you get the best possible grades.
We offer a wide range of services such as essay writing, research paper writing, dissertation writing service, and more. Our experts are experienced in different academic fields and can provide you with accurate guidance for completing any type of assignment. We also provide proofreading and editing services so that your assignments meet the highest standards and get the best grades.
So, if you need help with any kind of assignment, don't hesitate to get in touch with us. We guarantee you quality and timely services at an affordable price. Let us help you achieve the best grades! Contact us today for more information.